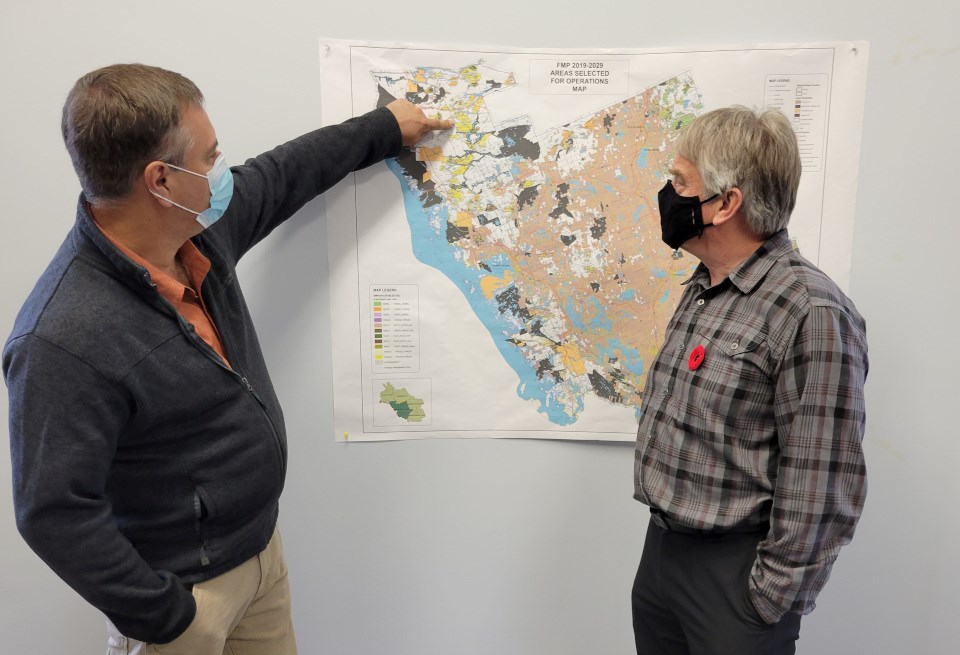 Underutilized timber could be a growing opportunity in the French-Severn forest
[ad_1]
Province invests in funding for study on using low-end wood to create value-added businesses
Westwind Forest Stewardship received $ 18,671 from the Ontario government to conduct a market analysis on underutilized timber in the French-Severn Forest.
Westwind is a forest management company and the sustainable forestry licensee for the French-Severn Forest. The company is responsible for planning the timber harvest in this Crown forestry unit.
According to a provincial press release, the market analysis will examine methods to improve the use of the wood supply and create local forestry jobs. Westwind will work with Magnetawan First Nation and other First Nations, municipalities and industrial partners in the region to identify and assess potential economic opportunities.
Funding for the study was provided by the Northern Ontario Heritage Fund.
The French-Severn Forest Management Unit is a 1.3 million hectare hardwood and softwood Crown forest bounded by Algonquin Park to the east, Georgian Bay to the west, the French River to the north and the Severn River to the south. It encompasses the communities of Parry Sound, Sundridge, Huntsville and Bracebridge.
In a press release, Steve Munro, Project Manager at Westwind, welcomed the funding to explore opportunities to identify potential niche business activities using low-end wood fiber.
"Ultimately, we seek to help diversify the regional economy and create jobs for local residents.
"This investment demonstrates our commitment to driving economic growth and ensuring that businesses in Northern Ontario can thrive, grow and prosper," Norm Miller, MP for Parry Sound-Muskoka said in a statement.
"Our government's targeted investments are helping local nonprofits create jobs, stay competitive and attract new investment," said Greg Rickford, Minister of Northern Development, Mines, Natural Resources and Forestry . "Such investments create tangible positive effects in our communities."
[ad_2]