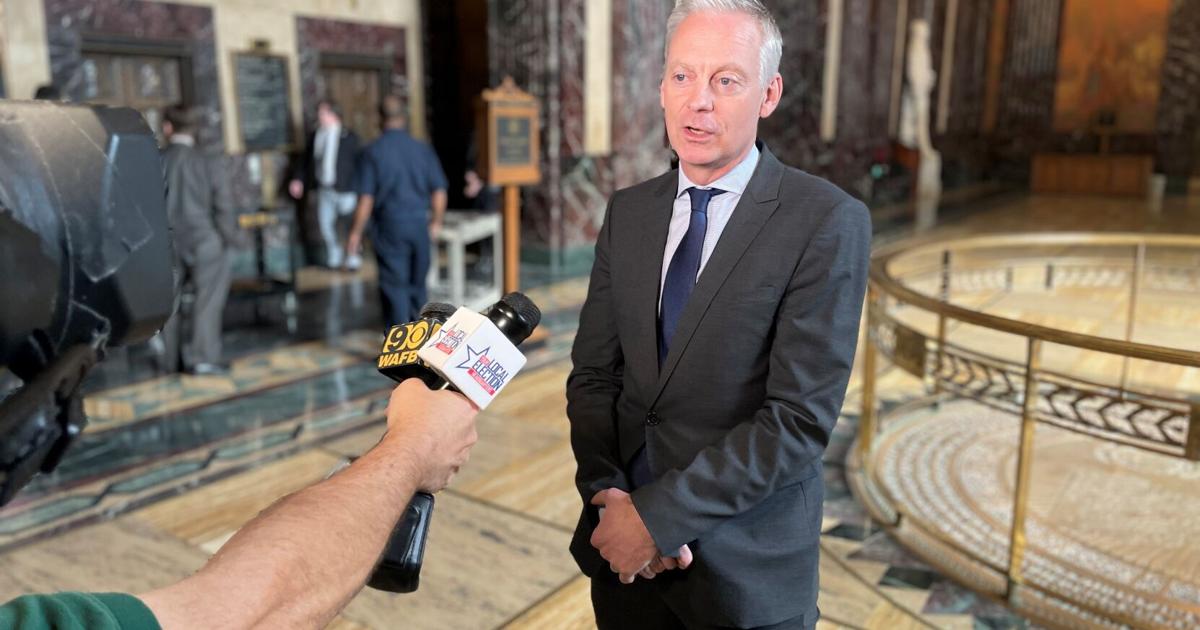 The European Union wants to strengthen its ties with Louisiana | Legislature
After giving a tour of the State Capitol in French on Friday, the European Union Deputy Ambassador to the United States discussed economic improvements between Europe and Louisiana.
Michael Curtis said he came to Louisiana "to promote the role the EU can play in your economy."
The European Union is a coalition of 27 nations with approximately 447 million people. Individual countries have agreed to standardize laws, policies and trade controls to act as a single market. Louisiana exports $9.3 billion worth of goods and services – primarily oil and gas products, chemicals and agricultural grains – to Europe. The EU invests about $26.1 billion in Louisiana and accounts for about $334 million in tourism revenue.
Curtis said the EU is particularly interested in expanding industries that fight climate change, such as wind power and renewable fuels.
He visited New Orleans on Thursday and with U.S. Representative Garret Graves, R-Baton Rouge, before making the tour.
At the State Capitol, French-speaking parliamentarians were present. Curtis met with State Senator Jeremy P. Stine, the Republican from Lake Charles who was sworn in French two weeks ago; State Representative Vincent Pierre, R-Lafayette, and Mike Huval, R-Breaux Bridge; as well as Senate President Page Cortez, R-Lafayette. Curtis said they spoke French well, but with a bit of an accent.
Until 1921, when the legislature banned the teaching of French in public schools, French was a predominant language in southern Louisiana. (The Advocate, for example, began as a French-language newspaper.) About 200,000 people in the state still speak French.