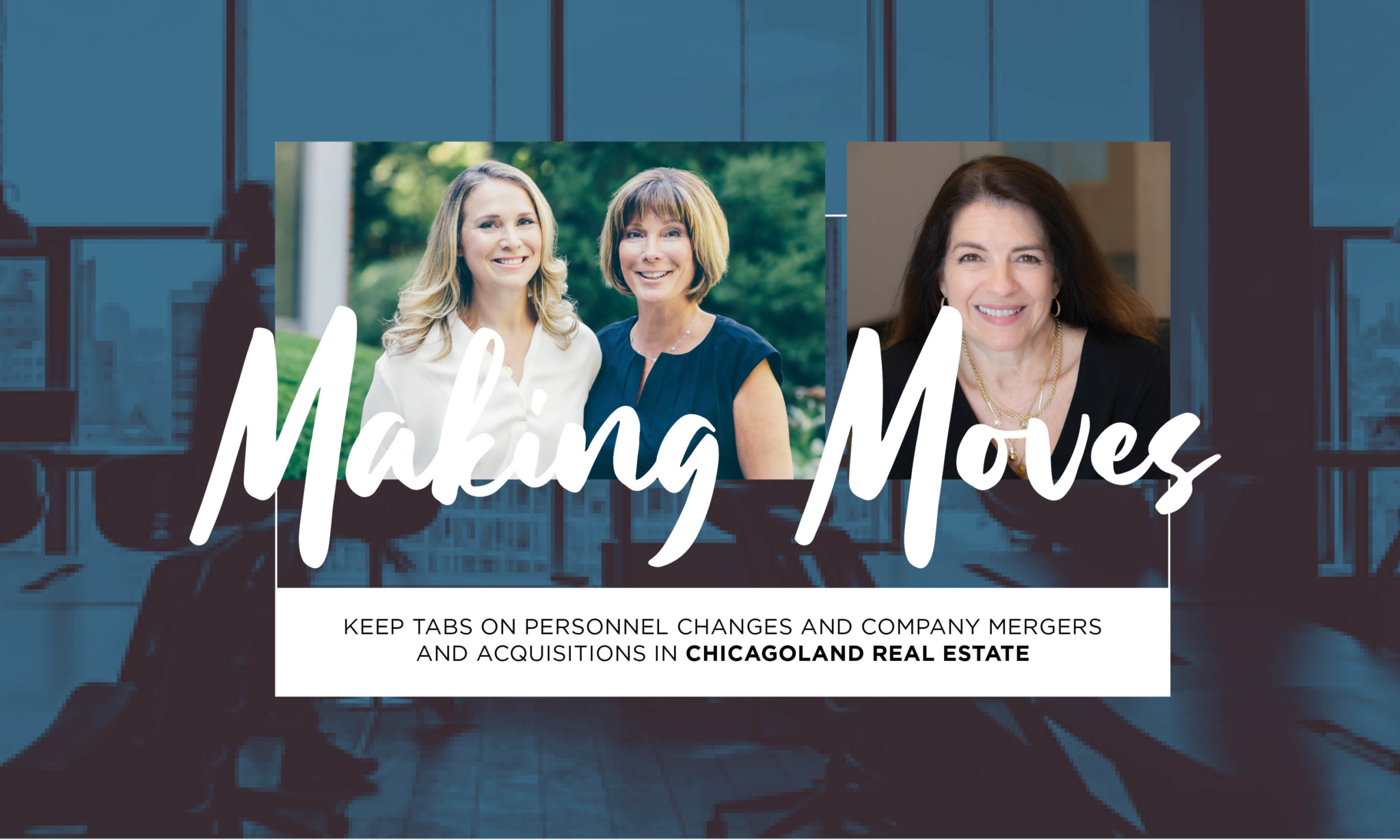 South expansion for @properties, Compass builds new team and more
@properties appeals to veteran manager as it expands south
@Properties co-founders Thad Wong and Mike Golden announced this week that industry veteran Jacqui Malizia, from the southern suburbs, has been hired as vice president of brokerage services in the expansion of the company to the south. Malizia previously worked at Coldwell Banker Realty, where she was the manager of their Flossmoor office for 17 years.
"Jacqui's experience and knowledge of the southern suburbs will be extremely valuable to @properties as we expand across the region," Wong said. "She knows this area better than anyone, and her coaching experience is of great appeal to agents. We are delighted to welcome him to the @properties family.
Malizia will focus on agent development, office operations and @properties presence in South Chicago and its suburbs.
"I truly admire the leadership within @properties and looked forward to being a part of the continued expansion of the business," said Malizia. "The culture of growth and development of the company corresponds perfectly to my background and my way of working to maximize the potential of each agent.
Prominent Mother-Daughter Team Joins Compass
Compass announced earlier this month that Team Hausman, led by mother-daughter duo Andee and Rachel Hausman, will join them after working with RE / MAX. The Hausman team will be based in Compass's new office in Arlington Heights and will serve suburban Chicago.
"The most exciting thing for me is being able to offer our buyers and sellers new tools and services that we didn't have access to. Being among other top talent in a community setting gives me hope for the future, "said Rachel Hausman.
B&W Expands Northwest Indiana
Last week, Baird & Warner announced that it will now serve the Northwest Indiana market. Agents from the company's South Loop office who are licensed to work in Indiana and Illinois will work with those in need of brokerage services in Indiana, specializing in assisting those working in the Chicago area.
Baird & Warner's mortgage arm, Key Mortgage Services, will also be available to homebuyers in Indiana.
"After helping Chicagoland buyers and sellers achieve their real estate goals for 165 years, we know a thing or two about being a good neighbor, so it's exciting to offer the same dedication, the same experience and the same advanced proptech tools as our neighbor to the east, "said Nate Thompson, Designated Broker Manager of Baird & Warner South Loop. "With this new ability to successfully serve buyers and sellers in both states, we will be able to make it easier for clients who work in Chicago but live in Indiana to find their next home, as well as those who are looking for a vacation home in Indiana's many resorts along Lake Michigan.
Proper Title promotes Kathy Kwak to Executive Vice President
Palatine-based title insurance agency Proper Title LLC announced earlier this month that it had promoted Kathy Kwak to executive vice president of operations and consulting and hired Zjacobe Snyder as its senior agent. escrow for his Loop office.
Kwak has worked in the real estate industry for the past 14 years, spending the last seven in the title insurance industry. She joined Proper Title in 2017, moving from Title Director to her new role.
"Kathy has done an outstanding job over the years building trusting relationships with our lawyer clients while fostering a culture of collaboration among staff through a team management style to which employees respond positively," said Joni Meyerowitz, CEO of Proper Title. in a press release, noting Kwak's leadership in guiding the company through the changes precipitated by the COVID-19 pandemic.
"We quickly adapted when the stay-at-home order began by offering curb closures and remote notarizations so that we could continue to serve our customers with the same level of care and attention while socially distancing themselves, "Kwak said. "We were also fortunate to find and hire Cobe, who brings his enthusiasm and attention to detail to our Loop office. "
Synder has worked in the title insurance industry for 25 years, most recently as an escrow agent at Fidelity National Title Insurance Co.