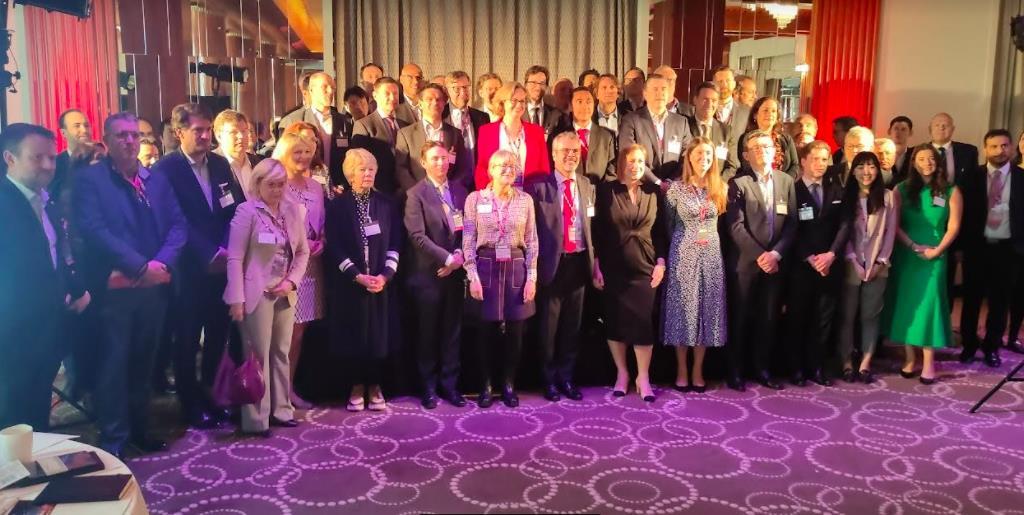 MIPIM: Investor Summit tackles offices, net zero and valuation gaps | News
This year's MIPIM RE-Invest Summit in Cannes, France, brought together around 70 institutional investor representatives to discuss key challenges facing real estate, including valuations, decarbonization and the need for new talent.
It was the first time the annual summit behind closed doors, comprising sovereign wealth funds and pension funds, had met in the south of France in three years.
In a live survey, 55% of representatives indicated that renewable energy was the most important ESG topic for their organizations, while around 80% answered "no" when asked: "Do we have it? impact that we would ideally like today with our real estate allocation??
A panel discussion moderated by Ciaran Carvalho, head of real estate at CMS, concluded that there would be neither a permanent shift to working from home nor a full return to pre-pandemic working practices – but rather a mixture, leaning towards people returning to the office.
Carvalho said the experience of commuting would be a big factor in people's willingness to return to the office and this could be addressed by introducing measures such as more flexible office working hours.
Andy Pyle, head of UK property at KPMG, moderated a panel discussion that led to consensus that the "valuation gap" between the most and least sustainable buildings would grow with the time.
According to Pyle, the widening gap could be partly attributed to government regulation, as well as demand and funding, all of which pose challenges for investors.
A panel moderated by Neil Slater, global head of real estate assets at Abrn, concluded that there is a need for public-private partnerships to help solve some of the challenges facing the built environment.
Slater's panel, which addressed the topic "Invest in the Future or Build on a Burning Planet," highlighted the need for talent and clear industry guidance to facilitate transition training.
A panel moderated by Timothé Rauly, CIO, Head of Real Asset Funds Management at Alts AXA IMconcluded with a positive look at regulations that help accelerate decarbonization.
But Rauly said the panel was concerned that data on real estate decarbonization was difficult to access.
The need for data was also raised during a net zero discussion moderated by Herman Jan Faber, Co-Head of Client and Fund Management at Redevco. Faber said data collection should support a uniform approach to key performance indicators, so everyone can work from the same baseline.
John O'Driscoll, Global CIO and Head of Investment, Real Assets at AXA IM Alts, moderated a panel discussion on the booming life sciences real estate market
The panel expressed concern about the rise of "life sciences washout" – investment opportunities misrepresented as life sciences property investments that are simply "brand name" traditional office assets.
Mahdi Mokrane, Head of Investment Strategy and Research at Patrizialed a discussion on smart, sustainable and affordable cities.
According to Mokrane, a key priority was decarbonization; however, panelists' views differed on whether to focus on new or existing assets.
Andy Pyle: Cities face 'inflection point'
The property sector faces huge challenges but still offers opportunities, the head of UK property at KPMG said on Tuesday at the MIPIM RE-Invest summit in Cannes, France.
In his presentation on the future of cities, Andy Pyle said there will be a "significant inflection point" for cities in the post-COVID-19 environment, and that now more than ever there is had a call for "a greater focus on health, sustainability and community well-being".
The real estate sector is experiencing a decline of "one size fits all" approaches and the traditional "one-stop-city" model. "The industry is experiencing a shift from mass production to mass customization," Pyle said.
Now more than ever, the real estate industry is embracing "intelligent, digital experience-centric solutions" and will require new partnerships and collaborations, both between and between the public and private sectors.
The cities of the future – and real estate in general – are fully connected using technology and digital channels to "hear the voice of every member of the community". It puts every citizen, business and stakeholder at the center of everything a city does, Pyle said.
The future direction of cities requires investors to put ESG considerations "front and center in decision-making," according to Pyle.
Investors are making customer experience a priority by providing personalized service, a "one-stop experience that seamlessly connects to the virtual world" alongside other customer-focused services.
They also place more emphasis on "place-making" and mixed-use spaces to create community and social interaction, he said.
According to Pyle, the real estate sector is also seeing increased collaboration at all levels in the form of public-private partnerships, landlord-client relationships and the introduction of external expertise and experience into the sector.
To read the latest edition of the latest IPE Real Assets magazine, click here.