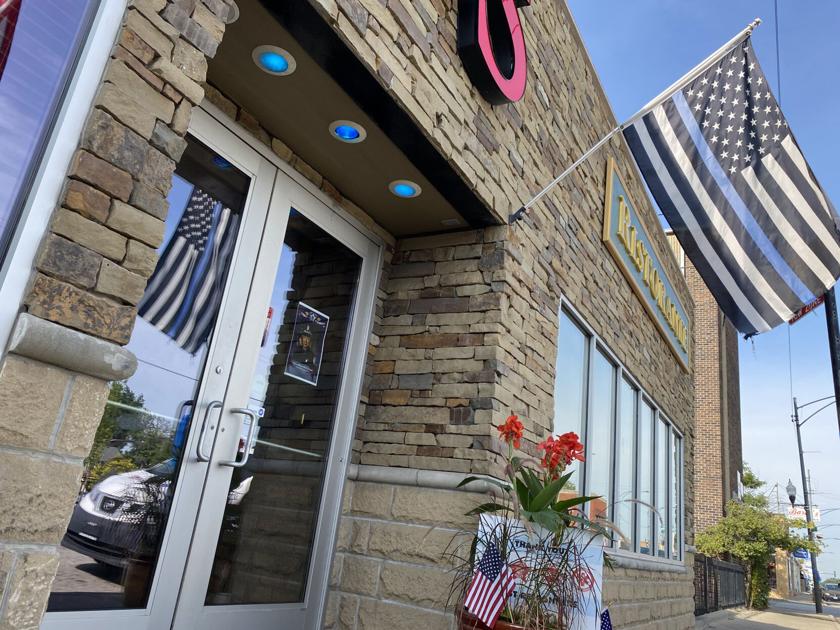 Local businesses mourn French with fundraisers | Community news
As the city continues to mourn the death of Chicago Police Department officer Ella French, local businesses have organized fundraisers to support French's family and the family of her injured partner, Carlos Yanez Jr.
Barraco's Restaurant in Mt. Greenwood, 3047 W. 111th St., will be holding a "Back the Blue" benefit on September 12, with all proceeds going to both families.
The fundraiser will run from 2 p.m. to 6 p.m., and live music, raffles, food and drink will all be included in the $ 40 entrance fee.
Barraco's Mt. Greenwood store opened in 2014, and manager Daniela Barraco said her staff witnessed the emotional devastation suffered by police.
"From the bottom of my heart, talking to the police when we first got here and talking to them now, it's really sad," Barraco said. "They are so sad. Our family is a police family. All we want as the Barraco family is to let the police know that we support them and that we would do whatever we can to help them. "
The musicians scheduled to perform at the fundraiser are Echo Five, Elise Harrigan, Grace and John, Jay Vanna, Mike "Coax" Consola, Mike Courtney and Tom Dignan.
The Chicago Bears will play their first game of the season that night at 7:20 p.m., which restaurant staff say will attract large crowds for fundraising late into the night.
Daniela Barraco said about 80 percent of the restaurant's clientele are police officers, and at a family reunion after French's murder, the family discussed how they could boost morale.
The idea of ​​the benefit took off and various food and drink vendors are working with the family. The entire restaurant that evening will be used for fundraising.
"We want to make it as big as possible," Barraco said. "So luckily all the groups donate their time. We have a strong guy who does everything for pennies on the dollar. "
French, 29, and Yanez Jr., 39, were shot dead during a traffic stop in Englewood on August 7, and Yanez Jr. was left in critical condition.
French's funeral took place on August 19 at the chapel of the Sanctuary of St. Rita in Cascia, in the presence of thousands of people.
Her mother, Elizabeth French, who adopted French, said her two children, including her son Andrew, were her life.
"They are my heart," said Elizabeth French. "Today I am here with half my heart. Ella was an amazing young woman.
Yanez Jr., a 2000 St. Rita High School graduate, recently posted a video thanking people for their support, and his father, Carlos Yanez, said he had never seen his son so sad as when the officer was informed of French's death.
Young Yanez requested that a shirt made for him be brought to the funeral, so that "a little bit of me" could be with the French, his father said.
Elder Yanez said his own emotions run the gamut.
"My heart is broken too," he said. "One side is so sad and broken because I feel the pain of Ella's mother as a parent. And the other part of my heart is thankful to God that my son is still alive.
The two officers' third partner, Josh Blas, said he met French in October 2019, and that she was loud, fun, outgoing, bubbly and "always smiling."
She loved animals, especially dogs, and would sometimes hunt stray dogs on the streets to bring them to the shelter. She adopted a puppy that she found and loved him "like a child".
Despite his sadness, Blas said, he tried to focus on happier times with the French.
"I miss her," he said, "and I will always miss her."
Many local businesses have responded with help since the shooting.
Nicky's of Beverly, 10500 S. Western Ave., held a fundraiser for the Chicago Police Memorial Foundation on August 12, donating $ 2,700.
Harte's Saloon, 9858 S. Artesian Ave., held a fundraiser on August 15, with proceeds going to the French and Yanez families.
Reilly's daughter, 4010 W. 111th St., donated 100 percent of the proceeds from the August 22 food sale to families. The O'Brien family, from Morgan Park, have owned the bar for many years.
Culver's of Evergreen Park, 9515 S. Kedzie Ave., donated a portion of the sales to the Chicago Police Memorial Foundation on August 23.
"We are proud to call Evergreen Park home and do our part to help feel good," Culver spokesperson Matt Herrmann said in a press release. "We strive to make a difference in the community we share with so many others, and working with the Chicago Police Memorial Foundation allows us to help support individuals and families in our area."
Pursuant to Mayor Lori Lightfoot's order, community town buildings have half-masted their American flags to honor French, including in local parks.
Blue ribbons adorn many street poles and trees, and marquees outside schools and businesses pay homage to French.
Barraco's has supported many causes that support the police, including organizing events for the Chicago Police Memorial Foundation.
For "Back the Blue," said Daniela Barraco, community support has been strong, as always.
"Every person from the neighborhood who came here," she said, "offered to volunteer. "