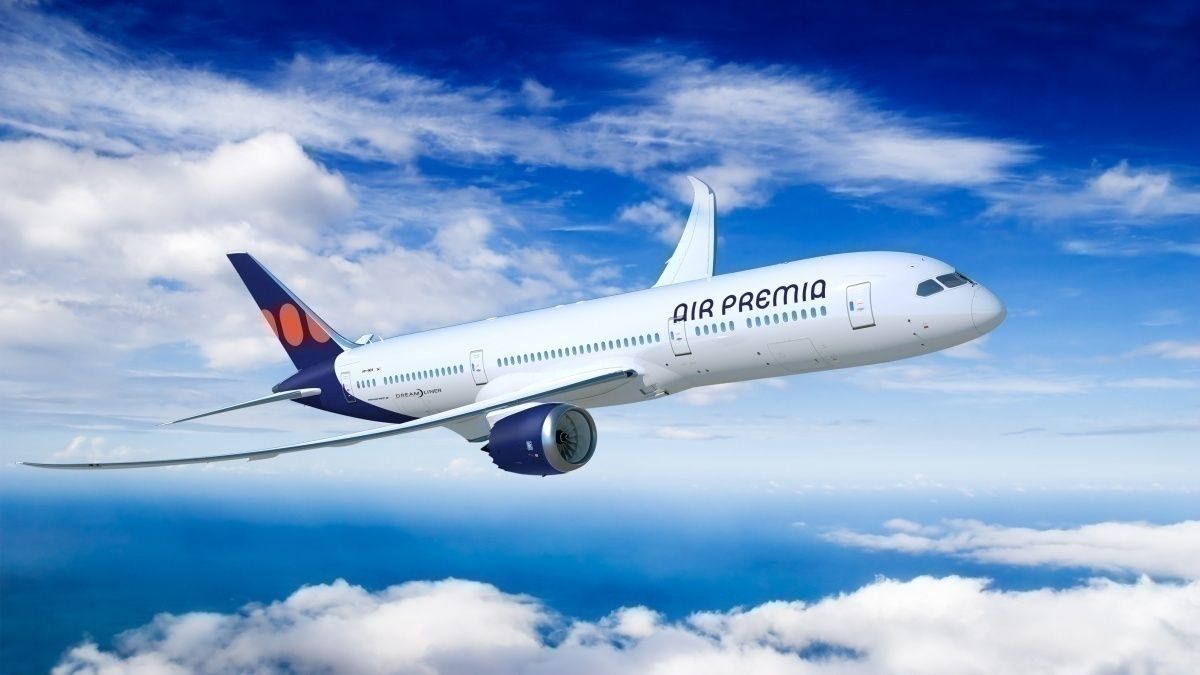 Korean hybrid carrier Air Premia flies to Los Angeles this month
Los Angeles is set to welcome a new carrier, as Korean hybrid Air Premia has announced the launch of a new route between Seoul's Incheon International Airport (ICN) and Los Angeles International Airport. (LAX). The maiden flight is scheduled to take off on October 29, using the airline's Boeing 787-9.
Originally scheduled to launch in May, Air Premia's Seoul-Los Angeles suffered a minor setback when its fleet plans were stalled by delays in the assembly and supply chains of the Boeing 787 Dreamliner. The self-proclaimed hybrid long-haul carrier also needed investment to launch its international network, although this was more easily resolved despite the apparent conflict between shareholders.
From Seoul to Los Angeles
With three Boeing 787-9s in its fleet and two more on order, Air Premia is poised to aggressively expand its international route network and compete with flag carrier Korean Air and another major competitor, Asiana Airlines (soon to be merged). Tapping into the US market is a great way to further establish itself, as Air Premia plans to operate its first US route five times a week.
Flight YP101 will depart Incheon Airport at 1:20 p.m. before arriving at Los Angeles Bradley Terminal at 8:20 a.m. the following day. Return flight YP102 will then depart Los Angeles at 10:50 a.m. and return to Incheon around 4:20 p.m. Flights will operate every Monday, Wednesday, Friday, Saturday and Sunday. Onward connections will be available from Incheon to Ho Chi Minh City and Singapore.
In the near future, Air Premia could probably increase the frequency to daily on the Seoul-Los Angeles route, given the popularity of the market. Photo: Air Rewards
On board its Boeing 787-9s, Air Premia will offer two cabin options with 56 seats in premium economy class and the remaining 253 seats in economy class. The Korean carrier will offer about 1,545 seats to Los Angeles each week, although the airline's flight frequency is currently undermining Korean Air's three-times-daily frequency and Asiana Airlines' twice-daily frequency. On the plus side, Air Premia offers WiFi, which Korean carriers usually lack.
New routes are on the way
With the inaugural flight to Los Angeles just weeks away, Air Premia is further preparing for rapid but strategic expansion. According to the airline's general manager, Yoo Myung-sub, the hybrid carrier will achieve sales of at least KRW 860 billion ($603.59 million) over the next five years, and this year's revenue is expected. already be estimated at around KRW 80 billion ($42.11). million).
Myung-sub further pointed out that Air Premia would be the go-to airline for Koreans, noting:
"By 2025, we plan to take delivery of seven more Dreamliners to secure a total of 10 aircraft and aggressively increase long-haul connections. We will become an airline that passengers are happy with and return to."
One of Air Premia's main target audiences was the large Korean-American community in the United States. Photo: Air Rewards
As for future route expansions, the airline is currently reviewing routes to Honululu, San Jose, Vancouver, New York and San Francisco in the United States to meet passenger demands. And as for its European debut, Air Premia could take off by the second quarter of next year and is looking at the possibility of Frankfurt and Paris.
At the end of the line
For an airline that has experienced operational problems and just started international flights in August last year, Air Premia is ambitious, and perhaps it has every right to be. Although its hybrid business model of serving long-haul routes with only two cabin classes is unusual, especially when competing with dominating giants like Korean Air and Asiana Airlines, it could be key to its success. long-term.
Since premium economy is a relatively profitable cabin, Air Premia might just need to strategize its route network and capitalize on passenger demand. Especially since it wins over its competitors thanks to lower airfare prices alone, and once the low-cost carrier lands deeper in the United States and wisely establishes itself in Europe, the company airline is likely to be the go-to airline for Koreans.
Los Angeles International Airport

IATA/ICAO code:

LAX/KLAX

Country:

United States

CEO:

Justin Erbaci

Number of passengers :

48,007,284 (2021)

Tracks :

6L/24R – 2,721 m (8,926 ft) |6R/24L – 3,318 m (10,885 ft) |7L/25R – 3,939 m (12,923 ft) |7R/25L – 3,382 m (11,095 ft) )

Terminals:

Terminal 1 |Terminal 2 |Terminal 3 |Tom Bradley International Terminal | Terminal 4 | Terminal 5 | Terminal 6 | Terminal 7 | Terminal 8

Incheon International Airport

IATA/ICAO code:

ICN/RKSI

Country:

South Korea

CEO:

Kim Kyung-wook

Number of passengers :

71169516 (2019)

Tracks :

15R/33L – 3,750 m (12,303 ft) |15L/33R – 3,750 m (12,303 ft) |16L/34R – 4,000 m (13,123 ft) |16R/34L – 3,750 m (12,303 ft) )

Terminals:

Terminal 1 | Terminal 2