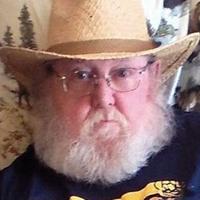 Freddie E. France | Obituary
KINGSPORT – Freddie Edgar France, 64, Kingsport, TN died Thursday, March 3, 2022 at Johnson City Medical Center.
Freddie was born in Sullivan County, TN on February 25, 1958, and was the son of Carl Raymond and Thelma Dalphine (Akers) France.
He retired from the Scott County school system as a caretaker at Gate City Middle School.
In addition to his parents, he was predeceased by his wife Brenda Charlesetta (Calhoun) France, his brothers, Bobby France, Sr., and Danny France.
He is survived by his sisters, Barbara (Billy) Lane and Rita Spivey, his special nephew, Bobby (Kim) France, Jr., his nieces, April (Chris) Williams and Nicole Spivey. Many beloved aunts, uncles, great-nieces and nephews, cousins ​​and friends still survive.
Family will receive friends from 5-7 p.m., Sunday, March 6, 2022 at the Gate City Funeral Home. Funeral services will be held at 7:00 p.m. in the Gene Falin Memorial Chapel at the funeral home with Brother Chuck Grimm and the Reverend Rex McMurrary officiating. Nancy Peters, Doris Tipton and Ronnie Tipton will provide the music. Funeral services will be held at 11:00 a.m., Monday, March 7, 2022, at Holston View Cemetery, Weber City, VA. Bobby France, Jr., James Estep, Darrell Tipton, Sydney France, Tony France and Larry France will serve as pallbearers.
Ricky France, Jimmy Akers and his former colleagues from Gate City Middle School will serve as honorary pallbearers.
Family and friends are asked to meet at the funeral home at 10:15 a.m. Monday for a motorcade to the funeral service.
An online guest registry is available for the France family at www.gatecityfunerals.com.
Gate City Funeral Home is honored to serve the family of Freddie Edgar France.