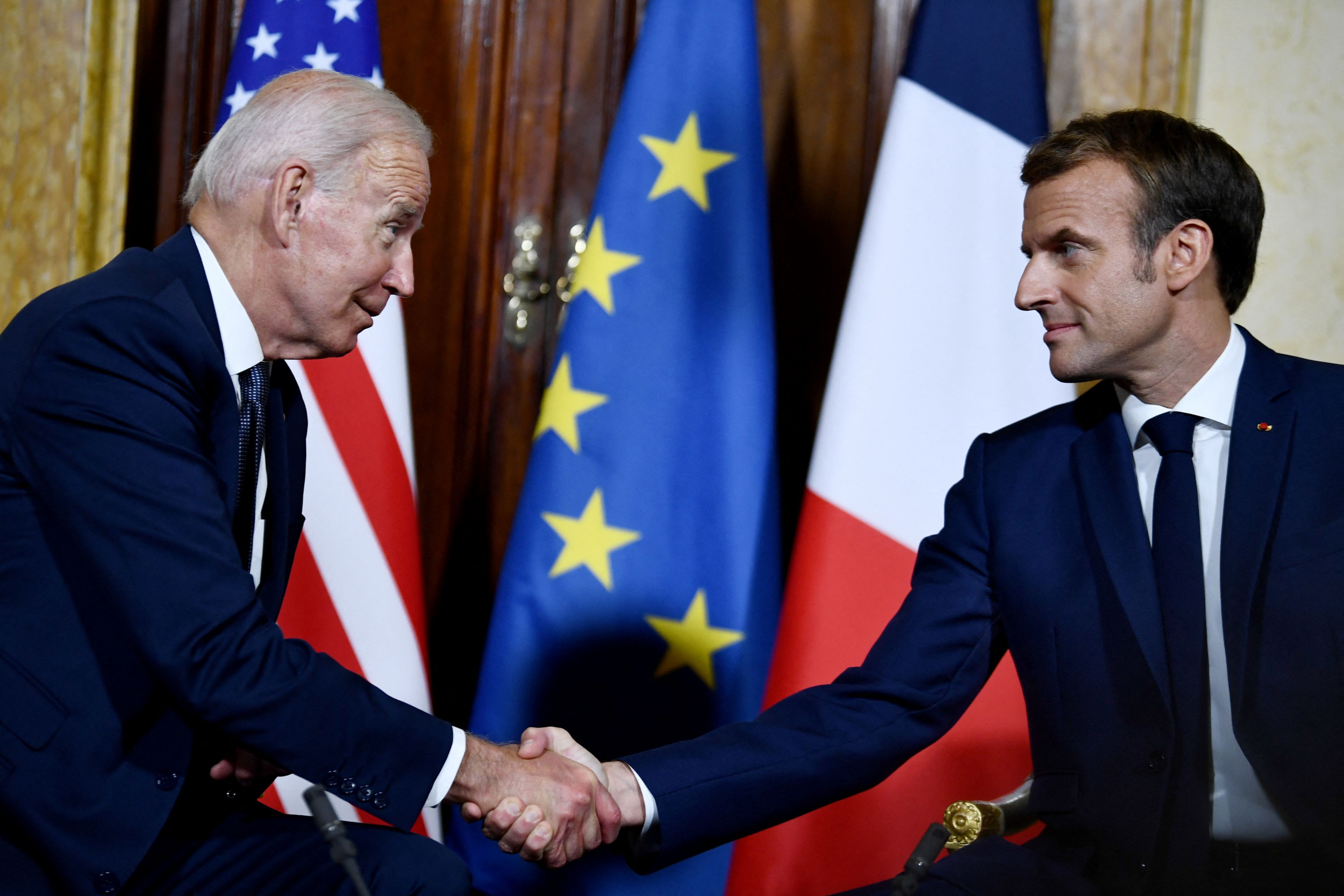 Biden says US 'will always be there' for France
Biden and Macron issue joint statement after meeting in Rome
President Biden and French President Emmanuel Macron released a joint statement that focused on improving communication following their first meeting since the US-Australian submarine deal created tensions diplomatic relations between the two allies.
The two leaders met to "reaffirm their commitment to closer bilateral and transatlantic cooperation in the pursuit of world peace, security and prosperity," the statement said.
Their meeting focused on "creating the conditions for trust" which underscores their historical relationship and shared democratic values.
After the apparent misunderstanding over their relationship in the Into-Pacific, the two countries said they "share a commitment to systematic and thorough consultation and coordination to ensure transparency" at the bilateral level and between NATO and European Union partners.
The two leaders said they "recognize the importance of strong collaboration" in the region "amid the growing economic and strategic challenges there. The United States welcomed France as a partner and" contributor. key and security provider for a free and open Indo-Pacific ".
"The United States also welcomes the EU's Indo-Pacific strategy and intends to continue solid consultations on its own strategy," the statement said.
France, the president of the EU, said it would "keep the United States closely informed of its priorities".
The two allies also pledged to end the COVID-19 pandemic, maintain collective defense, promote global economic recovery, fight terrorism and combat climate change and launch by the end of the year the "United States-France bilateral partnership for clean energy".